our beginning
about us | the car culture
Our story starts in high school in 2015. We started as an Automotive club at Strake Jesuit and would meet weekly to discuss automotive-related topics and had even purchased an old beat-up MK3 Supra to work on.
As the year went on, we were informed that the club would need to participate in a service project. We didn't really know what to do for the service project and put it off for a while. When April 2015 rolled around, one of our club members heard about the Buckles Family and the unfortunate events they were undergoing.
The Buckles Family has six beautiful children, some of which were adopted and have special needs. One of those children is a ten-year-old Adam who has Spina Bifida.
Adam's family recently moved to Houston. On the first night here, their 15 passenger van was stolen still containing all of their medical supplies and many of the children's' things. Their van was well suited for handicapped accessibility and a large family to safely travel. Unfortunately, liability insurance doesn't cover the loss of the van or valuable property inside.
The wheelchair Adam was using was too small and became increasingly difficult to use. In order for Adam to gain autonomy and acquire freedom, he very badly needed a wheelchair that gives him the ability to keep up with his brothers and sisters and regain the independence that was taken from him. Our goal was to raise $4500. That was the amount the Buckles family needed to buy the wheelchair.
Once we met the family, we knew we had to help. We reached out to Sugar Land Town Center to see about renting out the Plaza for the show. They said we could have the show there but the permits and insurance required to have the show would cost about $2,000. The next day, we met with the school administrators and told them about the project. They loved the cause and asked how they could help. We told them we would need $2,000 to host the show and immediately the school said they couldn't. So we said that we were going to do it anyways, it would count for credit for our club, and would not give the school permission to post about it, have it in the yearbook. They agreed and we proceeded.
In the 3 months prior to the first show, we had been going to local car shows meeting people in the car scene and car owners. After the news the school had given us, we put those contacts to use. We began reaching out to our new friends helping us get the word out for people to attend and to search for sponsors. In doing so, we were able to find 3 sponsors that covered the cost.
Those sponsors were:
Debbie Potter Allstate Insurance
Elite Collision
Imperial Collision Specialist
We were in business and the show was a go!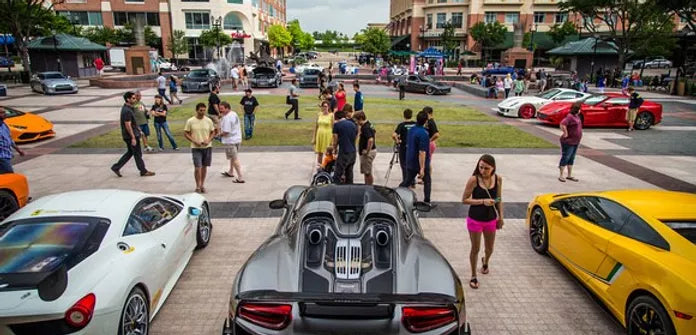 We shattered our goal of $4,500 by raising $2,400 cash, $12,000 on their Gofundme page, and the publicity from our event got the attention of a local chevy dealership who donated a van to them.
It was eye-opening to see the impact we had made in this family's life and inspiring to see a car community come together to help someone in need. After this show, we decided to continue hosting charitable car events and strive to continue to inspire others.